Initial Workshop on National Risk Assessment (NRA) during 10-12 February 2014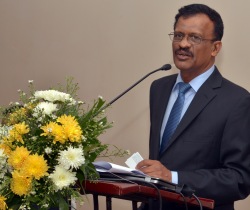 The initial Workshop of National Risk Assessment (NRA) on Money Laundering(ML) and Terrorist Financing(TF) was held during 10 to 12 February, 2014 at Hotel Galadari, Colombo with the guidance of the World Bank (WB). Eighty (80) participants from various organizations such as Law Enforcement Agencies, Regulatory Authorities of financial sector and non-financial sector attended the workshop. They were divided into eight (8) sub-groups to assess threats and vulnerabilities on ML and TF of the country. At the workshop, the each sub-group agreed to submit their preliminary draft reports to the FIU by the end of April 2014.
Sri Lanka removed from the International Co-operation Review Group (ICRG)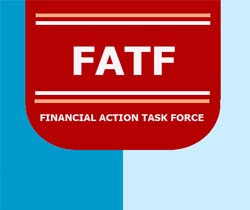 The Financial Action Task Force (FATF) at its Plenary held in June 2013 acknowledged the significant progress of Sri Lanka in improving its AML/CFT regime and noted that Sri Lanka has established the legal and regulatory framework to meet its commitments with regard to the strategic deficiencies that had identified by Asia Pacific Group on Money Laundering (APG)/FATF.

Read More
Sri Lanka to Co-Chair APG for 2016-2018
Sri Lanka was formally endorsed as the APG Co-Chair for 2016-2018 at the APG's 16th Annual Plenary held in July 2013 at Shanghai, China. Sri Lanka has hosted a number of APG Workshops including the Annual Typologies Workshop in 2008 and will be hosting an Annual Plenary during its two-year term as Co-Chair.
APG Co-Chair acceptance speech by Mr D M Rupasinghe (Director, FIU - Sri Lanka)
AML/CFT Awareness Programme - Anuradhapura District on 14th September, 2013
An awareness programme on AML/CFT was conducted in two consecutive sessions on 14th September, 2013 in Anuradhapura. The first session was for the financial institutions where there were 180 participants and the second session was for the Sri Lanka Police where 220 officers were present. The programme was graced by the presence of Mr. Buwaneka Aluwihare, the Additional Solicitor General.
APG WORKSHOPS IN COLOMBO, 28 - 30 MAY 2013
The Financial Intelligence Unit of Sri Lanka ( FIU - Sri Lanka) jointly with Asia Pacific Group on Money Laundering (APG - Regional Monitoring Body on AML/CFT) conducted two consecutive workshops, in Colombo from 28th to 30th May 2013.
More than 60 delegates from Afghanistan, Bangladesh, Bhutan, India, Maldives, Nepal, Pakistan and Sri Lanka attended for these two workshops.

Read More
FIU Sri Lanka
The Financial Intelligence Unit (FIU) of Sri Lanka was established in March 2006 as an autonomous body under the Ministry of Finance and Planning. The FIU was reorganized as a Department in the Central Bank of Sri Lanka in February 2007 and then functions as an independent institution within the Central Bank's framework and administrative structure.
Vision
To be the trusted and respected single agency with commitment to excellence in establishing the framework for Anti-Money Laundering (AML) and Countering the Financing of Terrorism (CFT) in Sri Lanka.
Mission
To administer, effectively, the provisions of the Financial Transactions Reporting Act by facilitating the prevention, detection, investigation and prosecution of the offences related to money laundering and the terrorist financing.
News & Events
Amendments to the UNSCR consolidated list on 25

th

February 2014 through Gazette Extraordinary, No 1854/40
Read More
Amendments to the UNSCR consolidated list on 21

st

January 2014 through Gazette Extraordinary, No 1849/31
Read More
Amendments to the UNSCR consolidated list on 25

th

November 2013 through Gazette Extraordinary, No 1843/31
Read More
Circular on UNSCR Consolidated List - for All Licensed Banks & Licensed Finance Companies, 29

th

October 2013
Read More
Circular on UNSCR Consolidated List - for Insurance Companies, 29

th

October 2013
Read More
Circular on UNSCR Consolidated List - for Stock Brokering Companies, 29

th

October 2013
Read More
MOU with Denmark FIU – 30

th

September 2013
Amendments to the UNSCR consolidated list published on 23

rd

August 2013 through Gazette Extraordinary, No 1823/74
Read More
Sri Lanka removed from the ICRG process with effect from July 2013
MOU with Costa Rica FIU – 08

th

July 2013
MOU with Lebanon Special Investigations Commission (SIC) – 03

rd

July 2013
UNSCR Consolidated list published on 11

th

June 2013 through Gazette Extraordinary, No 1814/14
Read More
MOU with Japan Financial Intelligence Centre (JAFIC) – 11

th

March 2013
Sri Lanka removed from the FATF's Public Statement with effect from 22

nd

February 2013
CSTFA amended on 12

th

February 2013
Read More
Rules issued for Authorized Money Changers on 31

st

January 2013
Read More